The Blacksmith for the Modern Day 
Since 2007 the mission of Artificer Forge is the use of traditional forging and metalworking techniques to make works both functional and ornamental. Most of my work is architectural ironwork. This ranges from wall hooks and hinges to stair railings and gates. In addition I also make sculpture, art pieces, tools for handcrafts, and historical replicas. All work is done by hand from basic shapes of bars, plates and sheets. My metal of choice is steel. I have also used iron, copper, and bronze as a project needs.
Commissioning Work/Services 
I will take on most any custom work as long as it involves steel or iron. As a one man shop I have not run into a project too big for me yet. I will carry through the entire project from the first concept to installation as needed. I also offer my services as a demonstrating blacksmith with my portable shop (or if you have your own equipment at your location I can accommodate). I can demonstrate to the public or private groups at your event or function.
In any case It is best to contact me directly by the contact information given below. From there we can discuss your project or event in detail and determine the best course of action. Thank you for your interest.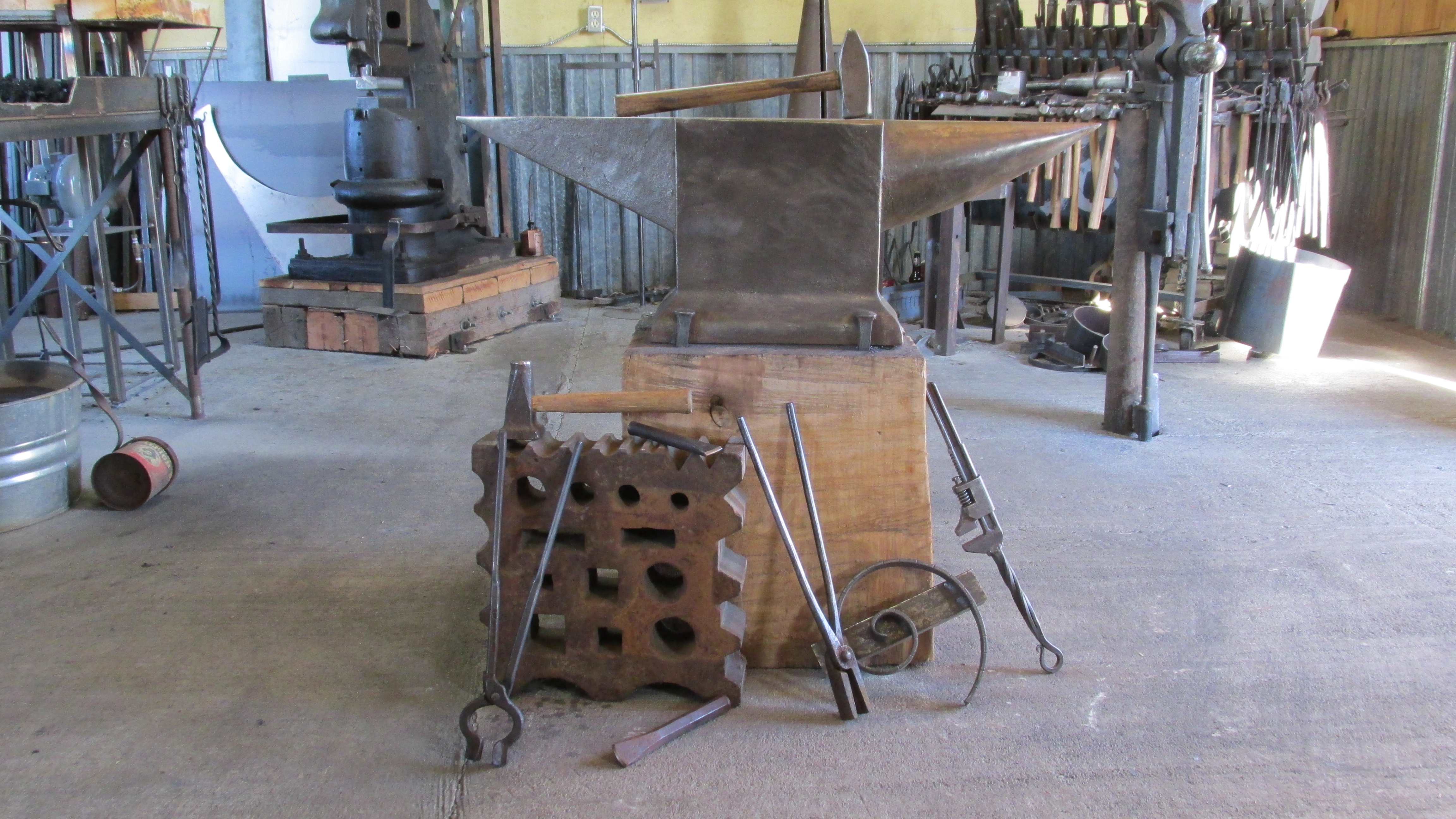 Contact Artificer Forge
From custom ironwork to demonstrations.